---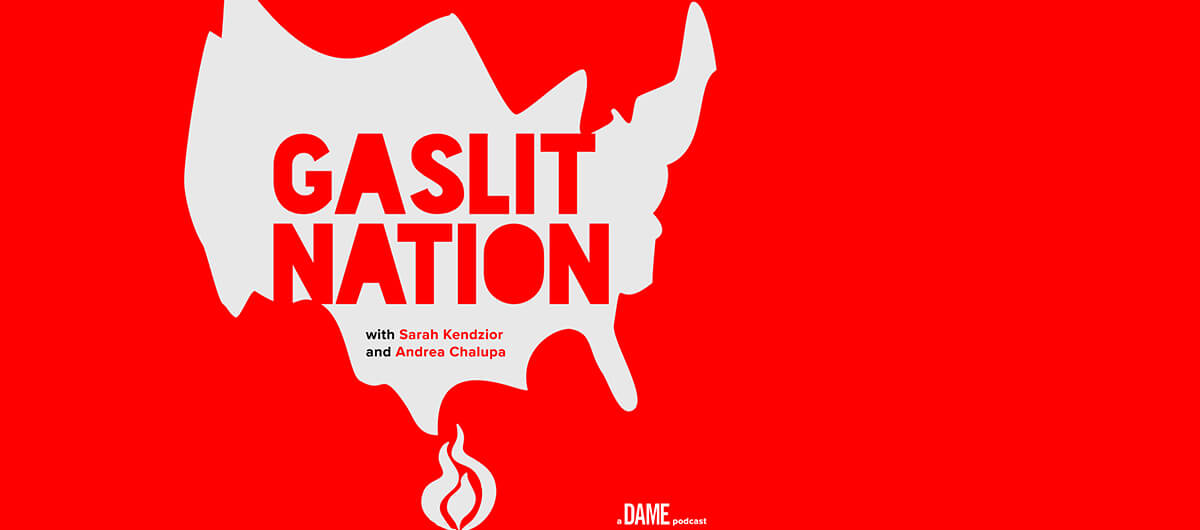 Robert Mueller Saw Trump Coming in 2011
In the third installment of Gaslit Nation's look back at 2016 we dig into election hacking, the recount, dead Russians, and Mueller's 2011 predictions.
This article was made possible because of the generous support of DAME members.  We urgently need your help to keep publishing. Will you contribute just $5 a month to support our journalism?
In this third installment looking back on 2016, a gaslit year, we take you through election hacking, the recounts, and warnings from Robert Mueller, then director of the FBI, in 2011 whose "Iron Triangles" speech laid-out the coalition of corruption at the heart of RussiaGate. Here is an excerpt of that speech:
"Some believe that organized crime is a thing of the past. Unfortunately, this is not the case. Traditional criminal syndicates still con, extort, and intimidate American citizens.
As you know, just last week we arrested nearly 130 members of La Cosa Nostra in New York, New Jersey, and New England. We will continue to work with our state and local partners to end La Cosa Nostra's lifelong practice of crime and undue influence.
But the playing field has changed. We have seen a shift from regional families with a clear structure, to flat, fluid networks with global reach. These international enterprises are more anonymous and more sophisticated. Rather than running discrete operations, on their own turf, they are running multi-national, multi-billion dollar schemes from start to finish.
We are investigating groups in Asia, Eastern Europe, West Africa, and the Middle East. And we are seeing cross-pollination between groups that historically have not worked together. Criminals who may never meet, but who share one thing in common: greed.  
They may be former members of nation-state governments, security services, or the military. These individuals know who and what to target, and how best to do it. They are capitalists and entrepreneurs. But they are also master criminals who move easily between the licit and illicit worlds. And in some cases, these organizations are as forward-leaning as Fortune 500 companies.
This is not "The Sopranos," with six guys sitting in a diner, shaking down a local business owner for $50 dollars a week. These criminal enterprises are making billions of dollars from human trafficking, health care fraud, computer intrusions, and copyright infringement. They are cornering the market on natural gas, oil, and precious metals, and selling to the highest bidder.
These crimes are not easily categorized. Nor can the damage, the dollar loss, or the ripple effects be easily calculated. It is much like a Venn diagram, where one crime intersects with another, in different jurisdictions, and with different groups.
How does this impact you? You may not recognize the source, but you will feel the effects. You might pay more for a gallon of gas. You might pay more for a luxury car from overseas. You will pay more for health care, mortgages, clothes, and food.   
Yet we are concerned with more than just the financial impact. These groups may infiltrate our businesses. They may provide logistical support to hostile foreign powers. They may try to manipulate those at the highest levels of government. Indeed, these so-called "iron triangles" of organized criminals, corrupt government officials, and business leaders pose a significant national security threat.
Let us turn for a moment to the link between transnational organized crime and terrorism. If a terrorist cannot obtain a passport, for example, he will find someone who can. Terrorists may turn to street crime—and, by extension, organized crime—to raise money, as did the 2004 Madrid bombers.
Organized criminals have become "service providers." Could a Mexican group move a terrorist across the border? Could an Eastern European enterprise sell a Weapon of Mass Destruction to a terrorist cell? Likely, yes. Criminal enterprises are motivated by money, not ideology. But they have no scruples about helping those who are, for the right price.
Intelligence and partnerships are key to our success in countering these threats.   
In the past nine years, we in the FBI have shifted from a law enforcement agency to a national security service that is threat-driven and intelligence-led.
With organized crime, we are using intelligence to expand upon what we already know, from phone, travel, and financial records to extensive biographies of key players. And we are sharing this information with our partners around the world.
But we are also building a long-term strategy for dismantling these enterprises. Last year, we set up two units, called Threat Focus Cells, to target Eurasian organized crime. The first focuses on the Semion Mogilevich Organization; the second on the Brother's Circle enterprise.
For those of you not familiar with either group, their memberships are large, their reach is global, and their scope of operations is broad, from weapons and drug trafficking to high-stakes fraud and global prostitution. If left unchecked, the resulting impact to our economy and our security will be significant. Indeed, Semion Mogilevich is on the FBI Top Ten Most Wanted List, and he will remain so until he is captured."
Semion Mogilevich was removed from the FBI's Ten Most Wanted List in 2015 under James Comey.
If you missed our previous episodes, you can check out episode 1 here and episode 2 here.
And if you'd like to help us get to weekly episodes, you can support Gaslit Nation on Patreon. 
About the hosts:
Andrea Chalupa is a journalist and the author of Orwell and The Refugees: The Untold Story of Animal Farm. She has written for TIME, The Atlantic, The Daily Beast, and Forbes. She is a founder of DigitalMaidan, an online movement that made the Ukrainian protests the #1 trending topic on Twitter worldwide. Her first film, about the story behind George Orwell's Animal Farm, just finished shooting in Europe.
Sarah Kendzior is best known for her reporting on St. Louis, her coverage of the 2016 election, and her academic research on authoritarian states. She is the author of The View from Flyover Country, a regular commentator on MSNBC, and an op-ed columnist for The Globe and Mail. She was named by Foreign Policy one of the "100 people you should be following on Twitter to make sense of global events."
Before you go, we hope you'll consider supporting DAME's journalism.
Today, just tiny number of corporations and billionaire owners are in control the news we watch and read. That influence shapes our culture and our understanding of the world. But at DAME, we serve as a counterbalance by doing things differently. We're reader funded, which means our only agenda is to serve our readers. No both sides, no false equivalencies, no billionaire interests. Just our mission to publish the information and reporting that help you navigate the most complex issues we face.
But to keep publishing, stay independent and paywall free for all, we urgently need more support. During our Spring Membership drive, we hope you'll join the community helping to build a more equitable media landscape with a monthly membership of just $5.00 per month or one-time gift in any amount.
SUPPORT INDEPENDENT MEDIA
Become a member!
---