---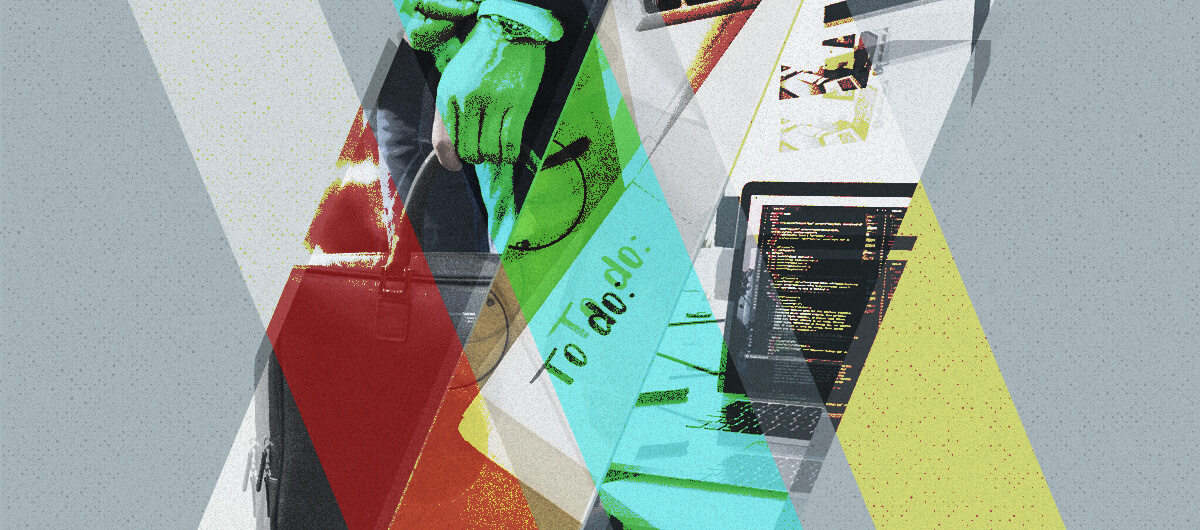 What Distinguishes Hard Work From Ambition?
The daughter of "hard-working immigrant" parents whose lives were devoted to the family business is now a writer who fears turning down an assignment. But only she is considered "ambitious."
This article was made possible because of the generous support of DAME members.  We urgently need your help to keep publishing. Will you contribute just $5 a month to support our journalism?
"I'm so slammed," I said to my mother on the phone while trying to get some steps in on a break from my desk. I say, "I'm so slammed" so often that those close to me hear it as my version of saying "I'm fine." I had just been called a workaholic again by one of my well-meaning friends who wondered why, when I had just sold my second book, I needed to take on a new copywriting client.
I have a hard time saying no to work because, like so many self-employed people, I'm afraid that the work will dry up if I do. For many years, the work has been all about paying the bills; there wasn't the option of turning it down, let alone consider that it might be growing into something else. "Make hay while the sun shines!" was just one of the many expressions that my parents—owners of a family beauty salon that we all worked at—would trot out to justify their reasons for working ten- to twelve-hour days. My dad would do hair while my mom worked the receptionist desk and stacked up the appointments. I can't remember a single time my father ever said no to a client, except Mrs. Rotstein, who was perpetually late. Not that it mattered—she would rush in just as we were closing, he'd protest, she'd ignore him, and five minutes later, she'd sit in his chair freshly shampooed, and they'd both pretend nothing had happened. "What am I going to do?" he'd say, holding up his hands while I stood before him covered in bits of hair and smelling like perm solution, wanting to know how he could let her get away with it again. "She's a good customer—and she'd just go somewhere else."  
My immigrant parents worked as hard as they did to justify their move to Canada with three young kids. "You can't choose where you're born, but if you're lucky, you can choose where you live." My dad is the king of catchphrases; he would've made a great tagline writer. I get my work ethic from my parents: my stamina from my father, my resilience from my mother, and my unshakeable belief that I will be able to find a way from both of them.
"I hate to see you slogging it," my mom said to me, the word "slogging" making me clench my jaw. After years of hard work, I've attained some success in my professional life, and there are a few descriptions of my journey that bother me. "Slogging," "workaholic," "hustling." They feel ill-fitting, like old clothes that I've outgrown but have yet to give up. They no longer feel right because they diminish what I do and why. 
When we think of "ambition," we tend to partner it with more academic or traditional professions. It's ambitious to be a lawyer, doctor, or engineer, but is it ambitious to be a hairdresser? Or an actor-turned-writer? The phrase "hard-working immigrants" is one that I heard a lot growing up; I'm guilty of using it myself to describe my parents. But why have I never called them simply "ambitious"? Was it only having success that turned work ethic into ambition?
My father moved from Italy to France to South Africa in search of a more creative and less brutal trade than that of his tile-laying father. Starting over in Canada, he took three buses to get to work. He swept floors before getting a job as a hairdresser, eventually saving enough money to buy the salon from his boss, an immigrant. Can his trajectory not be described as ambitious? Is it not ambitious to start over? 
"I'm not slogging it, Mom," I said. "I'm hardly suffering. I don't think that's the right word."
"Well then, how can I help?" my mother always says. My parents never told me to slow down or do less—not my style—so instead, they offered their help. They encouraged me and supported me as I took on more significant challenges and pursued bigger goals, recognizing my ambition, but like me, not knowing that's what it was called. 
"And I don't think it's fair to call me a workaholic," I said, "I'm not addicted to work. I've hustled, but hustler doesn't feel right anymore either."
"But you do work hard. You've always been a go-getter. You know what you want, you go after it, and no matter how long it takes, you get it." I could hear the pride in her voice. 
She could have been talking about herself or my Dad, and it made me realize that I come from a long line of ambitious people. Not hustlers, sloggers, or workaholics, but people who do ambitious things yet don't describe it that way.  
"So what's the right word?" she asked sincerely. 
"Ambitious," I said, the word coming to me in a moment of clarity. "Like you and Dad."
"Ambitious," she repeats, the word sounding new and strange in her mouth. And this time, it feels like maybe I'm the one offering to help for a change. She has every right to see herself this way.
I finish my walk and talk and go back to eat lunch at my desk. There are a million things to do; emails to write, deadlines to meet, invoices to send, but I'm not dreading it like before. It now feels less overwhelming, not such a chore. It's just simply what has to be done to move forward. It's just work—the kind of work you do to get to where you want to be.
Gina Sorell's new novel, The Wise Women, is forthcoming from HarperCollins Publishers on April 5, 2022. You can preorder it here.
Before you go, we hope you'll consider supporting DAME's journalism.
Today, just tiny number of corporations and billionaire owners are in control the news we watch and read. That influence shapes our culture and our understanding of the world. But at DAME, we serve as a counterbalance by doing things differently. We're reader funded, which means our only agenda is to serve our readers. No both sides, no false equivalencies, no billionaire interests. Just our mission to publish the information and reporting that help you navigate the most complex issues we face.
But to keep publishing, stay independent and paywall free for all, we urgently need more support. During our Spring Membership drive, we hope you'll join the community helping to build a more equitable media landscape with a monthly membership of just $5.00 per month or one-time gift in any amount.
SUPPORT INDEPENDENT MEDIA
Become a member!
---