---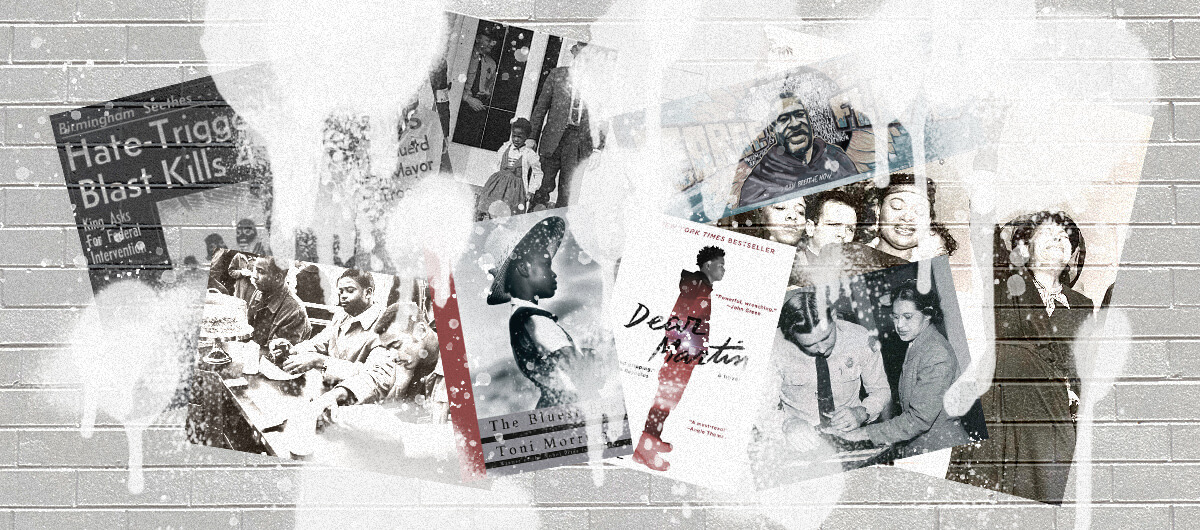 White People Know What Race Is
Black children grow up knowing the complex history of their people in this country. Why are white people refusing to acknowledge theirs?
This article was made possible because of the generous support of DAME members.  We urgently need your help to keep publishing. Will you contribute just $5 a month to support our journalism?
I have always known I was Black, even before I understood what that meant. The beauty, the tragedy, the compromise, the endurance: These were my inheritances at birth, laden with grief and meaning. Across a lengthy memory, I can trace the welts and ridges of my bittersweet explorations into identity—the faint recollections of watching Eyes on the Prize at 3, the short story I wrote about segregation at 7, the research project on those four little girls at 10, the term paper on white racial backlash at 16. From childhood, I had to make each shaky leap of awareness from the firm and fundamental reality that I was Black in America, and could not be anything else. To go through the world believing otherwise would compromise my potential, my options, my very survival.
So it is pitiable and heartbreaking and not a little obscene to watch our government and institutions warp to the whims of the parents trying to keep their children from learning that they are white.
This is a cruel irony, because the unmitigated selfishness, entitlement, violence, and sheer ignorance on display in this crusade against "critical race theory" is one of the surest displays of whiteness in modern memory. As a class, only white parents would be allowed to rage and froth at public meetings, shouting about how their child is too delicate to learn about the children we sold into slavery. As a consensus, only white commentators could define these histrionics as temperate and reasonable, worthy of accommodation and respect. As the state, only white politicians would grant this censorious moral panic the grace of legitimacy. That all of this is an obvious fact in plain sight without provoking a single condemnation is exactly what whiteness was designed to do.
And white people know it.
It was white people who invented race, the strictures and demands of it, the rigidity and the cruelty. Race sanctified their system of kidnapping, human trafficking, and forced labor; it made slavery matrilineal and human lives into an asset class. White people know every nuance of it, transforming it into science and contorting it to resemble fact, building a world upon their false assumptions. It was white desire that gave power to race, and now, having lost the advantage of it, it is white fear that makes them eager to throw it away, lest it betray them as it has betrayed itself.
And so, with all the elegance of a primal scream, white parents across the country have poured into the mechanics of public education to break apart the systems of illumination and knowledge. They dress their reactionary fear up with the language of victimization—in whiteness, feeling hurt is the only real injury—but whether the target is CRT or the rallying cry is "massive resistance," it is always only an excuse. The true intent is, as ever, to reinforce the cocoon of racial comfort.
Hear a fact about race in this country, and whiteness can retort with a lie: racism is a relic of the past; there's no proof that it was race; the presence of exceptions obviates the rule; the world is ultimately fair, and the advantages of whiteness in American society are a just bounty. This is the system of self-protection, a near impenetrable wall of rationalizations to deflect any serious consideration of the brutal extraction of the status quo and the bloody foundations it rests upon. Feed on a steady diet of myth and the truth becomes hard to digest.
White Americans have chosen not to swallow it, insisting, over and over again, that they prefer the poison of the lie. It is not the existence of whiteness that is a problem, but rather that there is something to contrast against it. Whiteness does not need inspection and disassembly; it merely needs to erase the alternatives. Remove the specter of whiteness from the books and the classrooms and the shows and the music and the conversation and we can pretend it is not in the water and the air and the sun's relentless heat, in stares and in handshakes and bitter, twisted smiles, in blood and tears and the wails of lament echoing across time. Remove whiteness, and there is bravery without threats, courage without fear, accomplishment without cost. Remove whiteness, and none of this ever happened.
We are a nation held hostage by whiteness, witnessing the final violent spasms as the snake consumes its own tail. We have broken our society to maintain the myths, and now the myths are all white people want. They are trapped in their own hypocrisy while demanding we recognize it as freedom, grotesque in their consumption while crying the excuse of deprivation, extracting perfection while celebrating mediocrity—comfortable assertions of white superiority in the vacuum of their own ignorance.
These are the inheritances of whiteness, the anti-identity handed to descendants on the winning end of this continent's atrocities, the smooth and guiltless path made easy for every white child to trod. It is a sad thing more than a contemptible one, the sum of all the labor done to evade that which is self-evident: Real excellence—the supremacy of character—needs no herald and brooks no argument. If whiteness represented greatness, it would require no rationalization, open no niche for proof. As I learned from the history I was raised to study, when the truth is enough, there is no need for myths.
Before you go, we hope you'll consider supporting DAME's journalism.
Today, just tiny number of corporations and billionaire owners are in control the news we watch and read. That influence shapes our culture and our understanding of the world. But at DAME, we serve as a counterbalance by doing things differently. We're reader funded, which means our only agenda is to serve our readers. No both sides, no false equivalencies, no billionaire interests. Just our mission to publish the information and reporting that help you navigate the most complex issues we face.
But to keep publishing, stay independent and paywall free for all, we urgently need more support. During our Spring Membership drive, we hope you'll join the community helping to build a more equitable media landscape with a monthly membership of just $5.00 per month or one-time gift in any amount.
SUPPORT INDEPENDENT MEDIA
Become a member!
---