---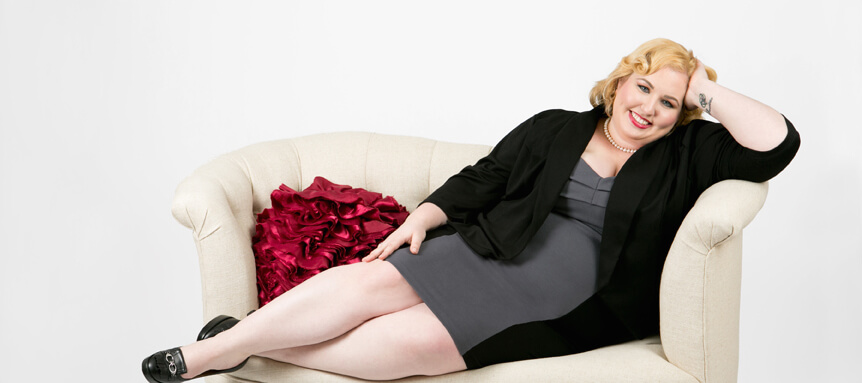 I Named My Rapist on the Internet
After 15 years of silence, sex educator Ashley Manta decided to go public with the name of the man who assaulted her. In this exclusive interview with DAME, she explains why.
This article was made possible because of the generous support of DAME members.  We urgently need your help to keep publishing. Will you contribute just $5 a month to support our journalism?
What would you do if you found out the person who raped you when you were a teenager had done the same thing to one of your classmates? For feminist sex educator Ashley Manta, 28, whose tagline is "Speaking the Unspeakable," one immediate solution came to mind: post the perpetrator's name on her blog. Though she'd shared the story of the assault sans name at a Take Back the Night vigil in college, and in academic papers and online, she felt an urgency to go further, posting on Facebook, where I first heard about it (we are Facebook friends) that it was "beginning to feel necessary" to do so.
Before taking this step, she thought carefully about the decision to publicly post the name of the man she says sexually assaulted her when she was 13, but after consulting trusted friends and a lawyer, decided to go with her impulse. Within 48 hours, she'd posted "Naming My Rapist After 15 Years," which includes the story of the assault, her recovery process, and a name and photo of the title subject.
I know Manta professionally through sex-education circles, but wasn't aware of the details of her story. I wanted to interview her because I believe her, and because when I looked up the man she writes about, his Facebook profile contained a link to a story on "25 Everyday Examples of Rape Culture" with the hashtag #RapeCulture. The dichotomy between his post (which no longer appear publicly accessible as of this writing) and Manta's bothered me enough to want to find out more about why Manta chose to go public. At a time when we are seeing both more activism around sexual assault, while simultaneously horrific statements like New Mexico state representative Kenny Martinez calling it "just drunken college sex," writings like Manta's are all the more important.
She's not the first person to post similar information online, and surely won't be the last. In 2013, USC student Tucker Reed blogged her rapist's name and photo, after her school failed to press charges despite a taped confession, and wrote at xoJane that she was counter-sued for defamation. (Reed's Tumblr has since been deleted, but reposts still contain the original information.) Manta knows that she too could be sued, but is willing to take that risk in the name of survivor solidarity.
For Manta, connecting with other survivors is her most important goal, no matter the personal cost. Since her post went live, she's already heard from one additional woman who also says the same person raped her when she was in high school, taking the total to three people who say that he raped them. Manta ended an update on her post with, "There may be others out there and I hope, by reading this, you know that you are not alone."
I spoke with her two days after her post ran, about her decision to publish it, connecting with other survivors, her message for the man she named and the impact of disclosing this on her life. Below is a condensed version of our conversation.
When was the first time you shared this story publicly?
At a Take Back the Night vigil at St. Joe's University my freshman year at college. I had never been to a Take Back the Night event before. There was a march and then there was this huge vigil. As I was listening to people tell their stories, I started to have flashbacks. I started to get shaky. I realized, I think it's time. I think I need to verbalize this thing that happened to me. I stood up in front of probably 400 people and told my story. It was at the same time the scariest and the most empowering moment of my life up to that point.
Had you ever told anyone before?
The day after it happened, in eighth grade, I remember going to gym class and saying to one of my classmates, who was a good friend, "I don't know exactly what happened yesterday but I think it was sex." Because I didn't have the vocabulary to talk about rape at that age. At around 16, I finally told my dad. He was angry—not at me, at him. He did say one thing he apologized for profusely after he realized what a shitty thing it was to say, which was, "Well, at least he wasn't holding a knife to your throat." I remember at that moment thinking, oh, because that would be worse. There must be some kind of hierarchy of bad things that happen to people. He's been totally supportive since then. I think it was his way of saying, I'm glad you're safe.
How do you decide when to share the story of your rape with people—and when not to?
There's a case-by-case element to it. I worked as a victim advocate for years and there were times in which self-disclosing to another victim was appropriate, if it was in service of them. But if it was just, oh man, you had that thing happen? I had this thing happen, I wouldn't. I never wanted it to be a situation where we were comparing scars. I would only ever disclose to another victim if I felt like it was something that would be helpful for them. I would never go into detail. It would just be something like, I have had a similar thing happen to me, and these are the things that worked for me. They may not work for you, but here you go and how can I support you?
When it came to speaking publicly, once I started talking at Take Back the Night, that became a trend for me. I spoke in 2005 at that first Take Back the Night rally; then I spoke at West Chester University when I transferred there. I was a keynote speaker at a Take Back the Night rally a few years later, then a few years after that I helped organize a Take Back the Night rally in Philadelphia. Each time I got a little more involved in planning the march and rally.
In general, once you tell 400 people that you were raped when you were 13, everything else seems like not that big of a deal to say in front of a group. That was around the time I figured out that sex education might be for me, because I was actually comfortable for the first time in my life speaking in front of a group of people. I had a horrible fear of public speaking up to that point.
Was this the first time you posted the name of your rapist on the internet?
Yes. Every other time I've used a pseudonym or just not using his name at all.
What made you decide to do this now?
I had thought about doing it before. I wondered if it would be cathartic or be helpful to other survivors. I would go back and forth. I'd think, maybe I should err on the side of caution and use pseudonyms. The thing that made this time different was talking to the person who disclosed to me on Saturday night. This woman went to elementary, middle and high school with me. We weren't really friends; we weren't close. She had added me on Facebook a couple months ago. She messaged me on Saturday and said, I've been reading your stuff, I really wanted to thank you for the things you're saying, It really means a lot and this is what happened to me. She said that it had a huge impact on her life and I said, yeah, I totally get that. I said when Ben raped me, it really fucked with me. When she said he did me too, it was like a punch in the stomach. How similar our stories were rocked me to my core. I had a full-on video flashback of what happened like I was watching a movie. I watched myself go to his house and I watched what happened and I watched myself walk home from his house. All I could think was, if there's two of us, there are almost certainly more. I thought, I'm tired of this. I'm tired of feeling like if I'm not naming him, I'm protecting him. That's just for me. I would never ever tell a survivor that they are under any obligation to name their perpetrator. That's a totally personal choice. For me, for some reason, it felt like now knowing that there was another person out there that he had hurt, that not naming him and not holding him accountable in some way was protecting him and I could not abide that.
Before you posted this, did you run it by people? What was the process of going from "I think I want to do this" to "I'm going to do this"?
The process was, I think I want to do this, let's think this through. What are the possible consequences of doing this? When I posted on Facebook, about contemplating doing it, all these people started commenting, we're here, we're behind you, whatever you decide is okay, we support you. That felt really good. But in the back of my head, which is so sick, I thought, is he going to sue me for defamation? Is he going to try to say that I'm lying and trying to ruin his life somehow? Am I going to have to go to court? That was the thing that made me wonder if I wanted to go forward with it. I talked to a lawyer who said, you could get sued, and if you get sued, you have to prove that what you're saying is the truth. Well, how do I do that? It was 15 years ago. I don't have evidence. I don't have DNA or anything like that. But as I started thinking about it more, I thought, I've been telling the same story for twelve years. I told my dad and I told him who it was. I have a very consistent record of keeping to this same story, because it's the truth. I decided, I'm going to take this calculated risk and hope that instead of denying it that he takes responsibility and stands up and says, Yeah, I did some really screwed up things when I was a kid and these are the things I'm doing to make amends for it, and I'm sorry. That would be the best case scenario for me.
What message do you want to convey to him via this public forum?
If I had one message for him it would be that I believe deeply in restorative justice. I believe that if you do something to hurt another person, it's your responsibility to do the work to try to make up for what you did. I have made peace with him in my heart. I don't nurse anger toward him any longer. I hope that he has gotten help and I hope that he has done things in his life to prevent him from doing that again, whether therapy or treatment or whatever it is he needed or needs. If he were to go and learn about the impact of trauma and if he were to do the work to say I did something bad and I want to make amends, I would welcome that.
How would you respond to people who suggest that by naming a rapist, you're trying to ruin his life or shame him for what happened?
My goal is definitely not to publicly shame him or ruin his life or make him unemployable or hurt his chances of advancing in the world. That's not what I want. At the same time, it's more important to me that another survivor see this and feel like they are not alone than to make sure that he's okay in his life.
Who is your intended audience for the post?
Other survivors, most importantly. My friend and colleague, Kate McCombs, always talks about being a beacon of permission. The whole idea is that by sharing something vulnerable, you give other people permission to share. Modeling vulnerability is really important to me. If nothing else, I wanted some survivor somewhere to read that and realize, I'm not alone. I hope that he has no other victims besides than myself and these two other women, but if he does, I hope that one of them finds it and feels less alone.
What kinds of reactions have you gotten so far?
The response has been overwhelmingly positive. I haven't had much negative feedback to the post. I've had four different survivors back channel me and say, I want to tell you the name of my rapist. Even if I can't say it publicly, I want to tell you. I cried when I got a couple of those messages because I felt so grateful that someone was willing to share something so personal with me. I felt really positive about doing it because if I can make one person feel less alone, that's everything. So that was unexpected but I'm deeply grateful for that. I've gotten a lot of people telling me how brave I am. I don't know how brave I am. I don't look at it and think, this is a really brave thing I'm doing. It felt like something I needed to do for me and for survivors everywhere.
Do you have any advice for other people considering doing the same?
For me it was powerfully healing and felt very cathartic. If other people feel called to do that, I would 100 percent support them in that. I think each person's healing journey is very much their own. They have to do what feels best and safest and most amenable to their healing process. Someone commented and asked, do you think women should start doing this, and if women did start doing this, would that mean maybe people wouldn't rape as much? The answer is, I would never use the word should. If you want to do it, that's totally your decision. If you feel like you have the support and you feel that would be a powerful step for you, that's wonderful. I haven't had much backlash yet, but I'm prepared for it. I know that there eventually will come a time where people say you're lying or you're making this up to ruin someone's life or why didn't you report it? I'm mentally prepared for all of the things people could potentially say only because I've been doing this work for so long. Having been a rape crisis counselor and a victim advocate, in a weird way I feel almost strangely qualified to be the one to do this, based on my work experience, the research I've done on trauma and the big support system I've amassed over the years. Whereas the average person in Etters, Pennsylvania, where I grew up … I understand why the person who disclosed to me on Saturday, who I call Really Brave Person, did not want me to attach her name to this. That's something that will upset your life, especially when it's an acquaintance. Suddenly, if you have friends in common, your friends have to pick sides. Or if it's a family member, your family can get divided, and I've watched that happen to victims I've worked with in the court system. So it's not something I would tell anyone to enter into lightly.
How has publishing this information made you feel?
The second I hit publish, I felt like a weight was lifted off my shoulders. I felt like all the tension that had built up in the day and a half from the time I spoke to Really Brave Person until the time I hit publish, had lessened by telling the story and by saying, this happened, he did this, and he did this not only to me but to someone else. When the third person reached out, who I call Brave Survivor, it completely reinforced my decision. She said she had never disclosed to anyone before she told me what happened to her. I knew based on statistics that if there were two victims there were likely more, but I didn't expect another to reach out to me so quickly. I feel that if I had not named him, she could have gone her entire life not telling anyone what happened. Really Brave Person and I have bonded over our shared experiences, and feel less alone now. While it is troubling and sad that we have both faced similar challenges as survivors at the hands of the same person, sharing with each other was deeply validating. When someone co-opts your body and consent so egregiously, it is easy to do your best to minimize and trivialize your experiences to protect yourself from looking at the unvarnished truth of the depth of harm done, and the length of the road to recovery. Knowing I am not alone has given me the courage to look those hard truths in the face even more directly, and has given me the strength and voice to break my silence.
Before you go, we hope you'll consider supporting DAME's journalism.
Today, just tiny number of corporations and billionaire owners are in control the news we watch and read. That influence shapes our culture and our understanding of the world. But at DAME, we serve as a counterbalance by doing things differently. We're reader funded, which means our only agenda is to serve our readers. No both sides, no false equivalencies, no billionaire interests. Just our mission to publish the information and reporting that help you navigate the most complex issues we face.
But to keep publishing, stay independent and paywall free for all, we urgently need more support. During our Spring Membership drive, we hope you'll join the community helping to build a more equitable media landscape with a monthly membership of just $5.00 per month or one-time gift in any amount.
SUPPORT INDEPENDENT MEDIA
Become a member!
---